Ways to Upgrade Raspberry Pi AI Humanoid Robot
As AI vision humanoid robot TonyPi powered with RaspberryPi goes viral, it carries more expectations from the robot enthusiasts.
Hiwonder has never stopped steps to research and develop it. Now, here it came, TonyPi Pro is heating up!
What new skills does TonyPi Pro have?
TonyPi Pro's agile "scissor hand"
Brand new flexible robotic hands are designed to carry out creative AI vision games involving gripping and picking motions. The robotic hand can fully open to 66mm wide to ensure carry more objects easily.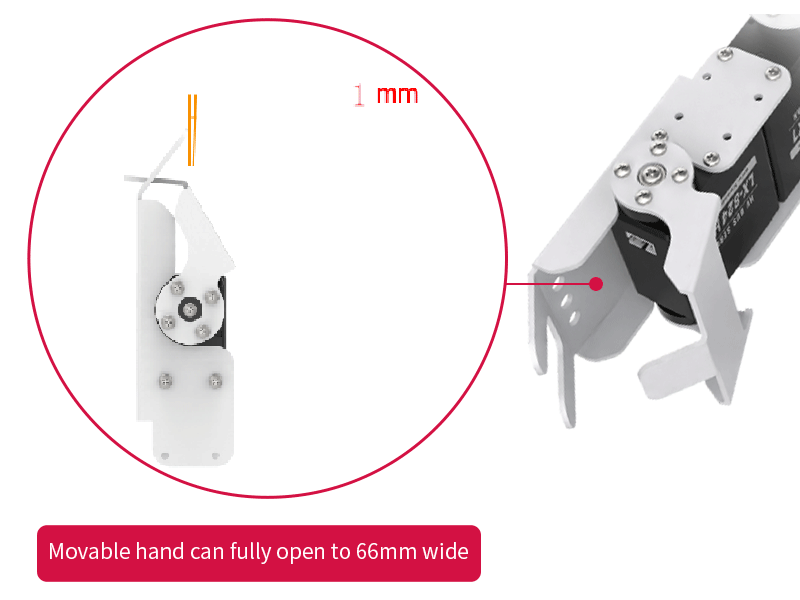 Armed with sensors to accept more challenges
Based on robot's AI vision, sensor kit are collaborated to enbale TonyPi Pro to sense and interact with you.
It is able to perform more funny AI vision games, such as fan tracking, mask recognition, intelligent ranging, shape recognition, singing and dancing, etc.
Dancing and swinging with one-click control
A new control method to realize group control. Wireless handle is easy to control multiple robots to dance as long as you press the button on handle accordingly.
TonyPi Pro wins the gold medal in this athletics!
The most unique point is the upgraded gait algorithm. With map tool, TonyPi Pro successfully becomes an athlete to join the athletics feast.