How does JetHexa Work with Lidar and Camera?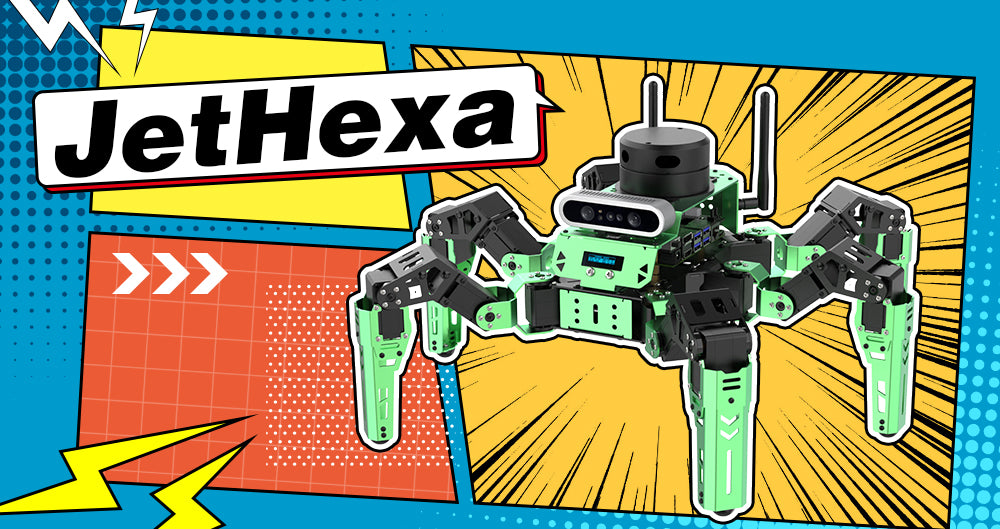 JetHexa has a great deal of flexibility in how it traverses many complex terrains. Far more than just a walking hexapod robot, JetHexa is armed with NVIDIA Jetson Nano, monocular camera/ depth camera, Lidar etc., for extreme versatility. And how JetHexa collaborate with these hardware to achieve advanced functions?
Work with EAI G4 Lidar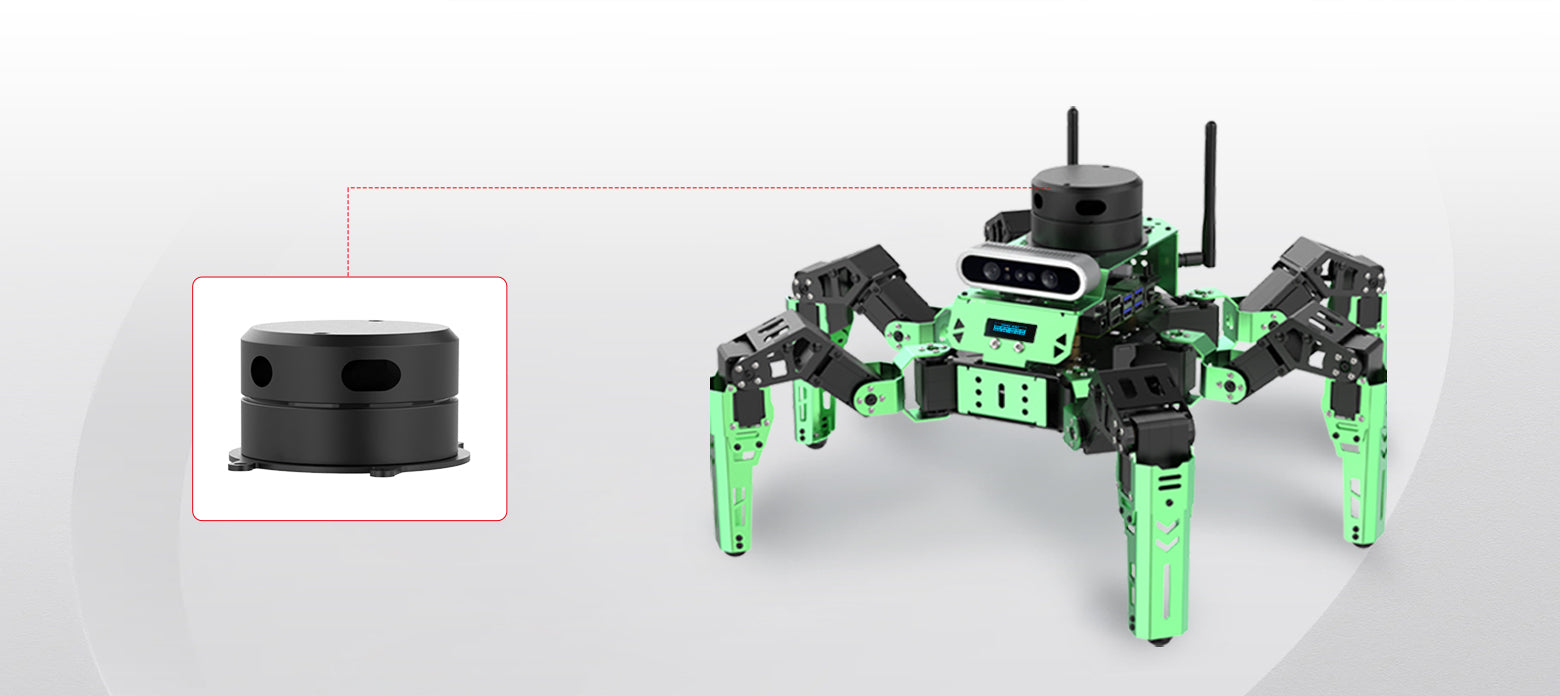 JetHexa is equipped with EAI G4 Lidar which can rotate 360 degrees to obtain the outline of surrounding and achieve swift 2D mapping. Lidar employs four mapping algorithms, including Cartographer, Hector, Karto and Gmapping.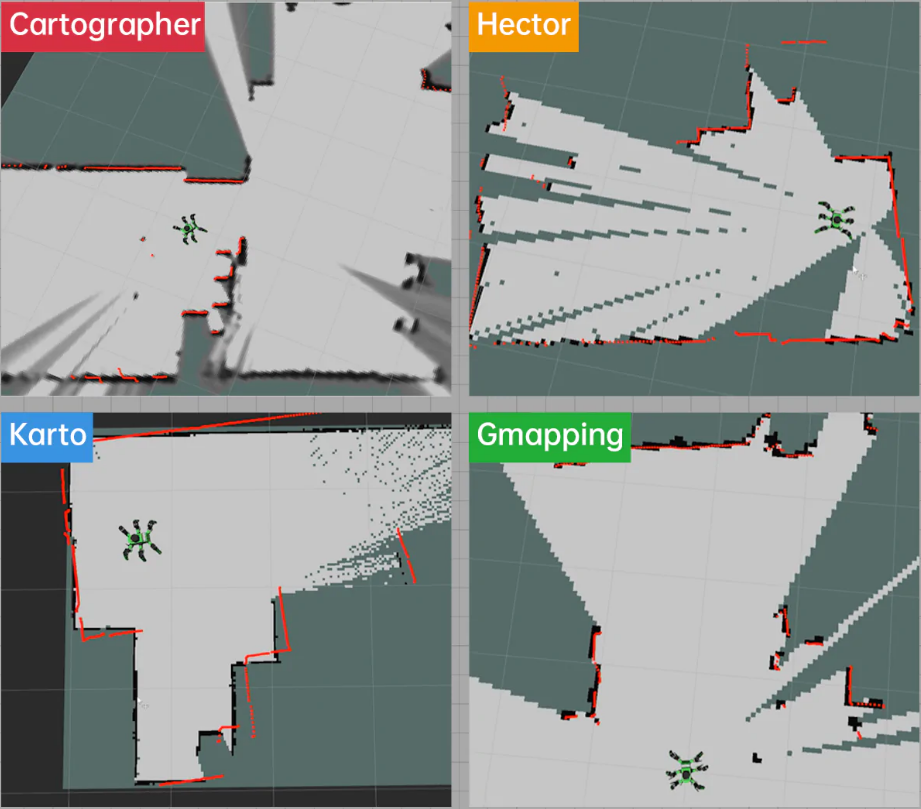 Based on mapping, Lidar is able to navigate JetHexa to help it escape the "foggy forest". And JetHexa supports single-point navigation as well as multi-point navigation. In single-point navigation, only one target point will be published. While in multi-point navigation, you can publish multiple target points. So smart is it, JetHexa is capable of designing a path to avoid the obstacle during movement. Apart from mapping and navigation, the combination of Lidar and JetHexa can make more innovative functions possible, such as Lidar guarding and canyon crossing.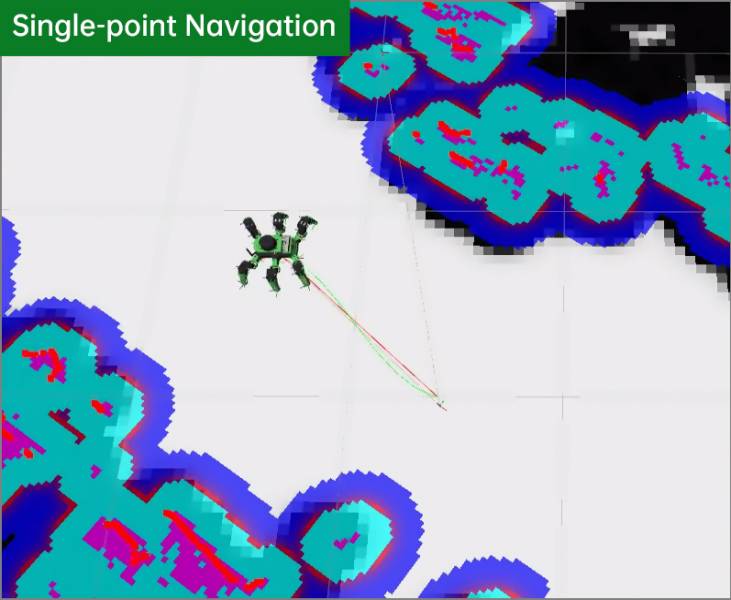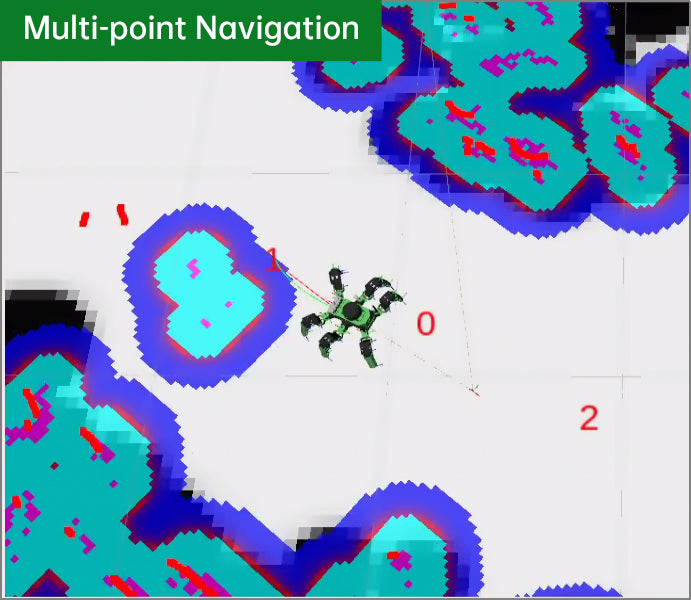 Work with 3D Depth Camera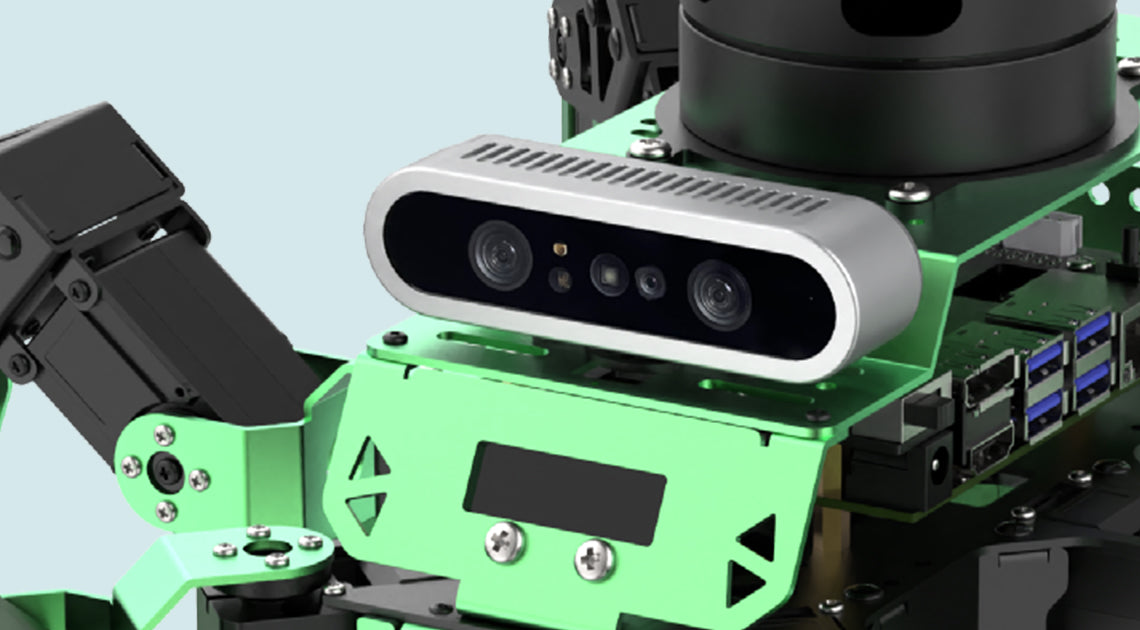 JetHexa is equipped with 3D depth camera that utilizes structured light and image processing to compute a 3D image of the observed environment in real-time. As mentioned above, Lidar realizes 2D mapping and navigation. However, Lidar can ally with 3D depth camera to carry out precise 3D mapping and navigation, and restore the surroundings more realistically.
With the help of 3D depth camera, JetHexa can capture the depth map and collect the point cloud to accomplish various tasks, such as obstacle recognition.

Work with HD Monocular Camera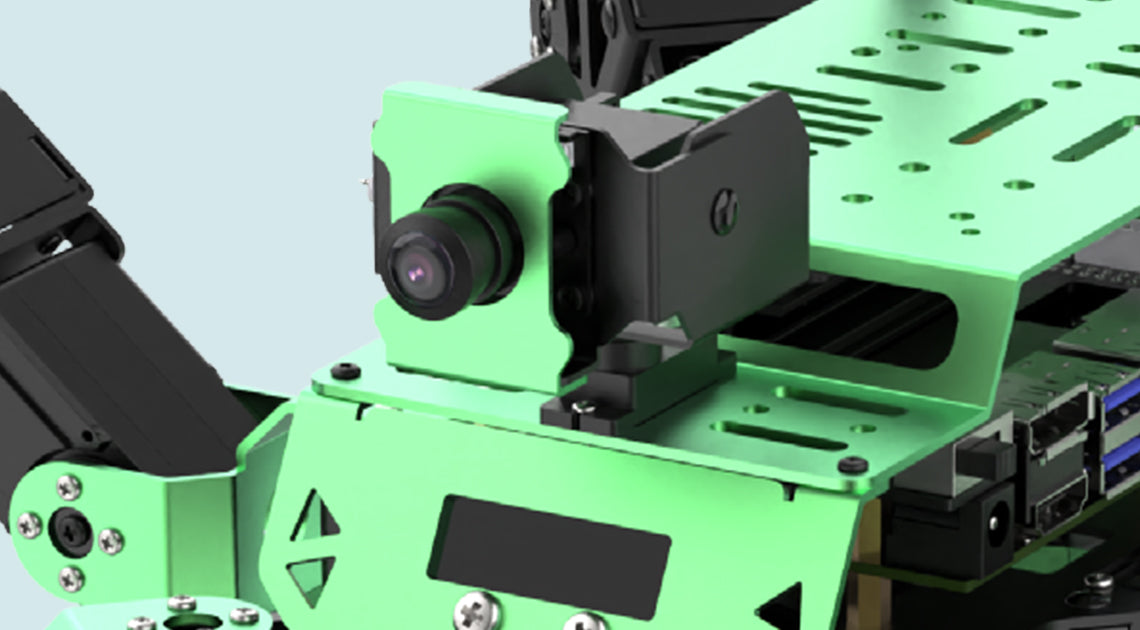 Except 3D mapping and navigation, and obtaining depth map and point cloud, HD monocular camera can do what 3D depth camera can do. With this small camera, featuring 8 megapixel and 3280 x 2464 resolution, JetHexa can achieve high-accuracy AI recognition, such as fingertip trajectory recognition, line following and more.