Spider Robot Grows A Robot Arm?
Robots with peculiar appearance keeps surging, but SpiderPi Pro is the one and only. Integrating hexapod robot and robot arm, SpiderPi Pro absolutely will double the using experience.
Not "eye candy". Powered by RaspberryPi 4B, it has a lot of neat tricks up its sleeve. With a powerful function, detailed tutorials, and abundant options for expansion, it all adds up to an excellent robotics platform for robot enthusiasts.
Effortless "Power Walking"
Solid hexapod structure design enables SpiderPi Pro to crawl on various terrains. With built-in inverse kinematics algorithm, it can automatically adjust its body angle and height strengthening cross-country performance.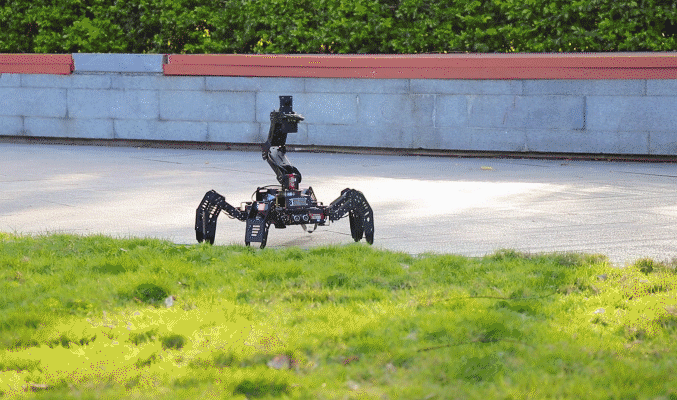 A Spider with Robot Arm
4DOF robot arm gives it the super power to grab the target object easily. Too lazy to get a drink? Why not program SpiderPi Pro to pass a coke for you?
"Piercing Eye" for Recognition and Tracking
Loaded with HD camera, SpiderPi Pro possesses first person vision for accurate recognition and tracking. For it, line following, target tracking, tag recognition, ball kicking, shape recognition, face detection, etc., is a piece of cake.
Remote Control at Fingertip
SpiderPi Pro supports wireless handle control. Just sit down and use the handle to control multiple robots to perform group dancing for you.