Run your desktop robot on wheels!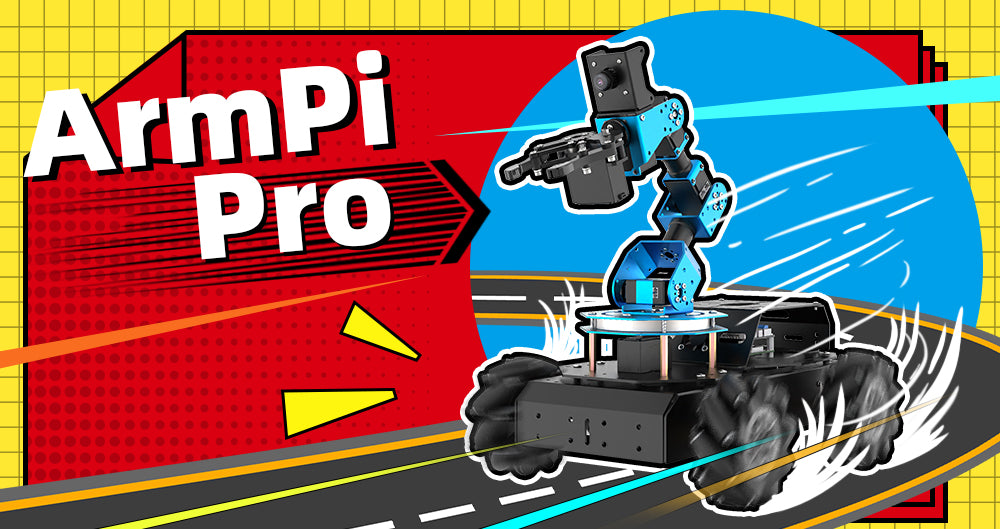 Ready to get more driving force for your robotic arm?
ArmPi Pro is the derivative series of ArmPi FPV robotic arm. The combination of robotic arm and car chassis brings you brand new experience. Retain the original functions and extend to new area.
Competitive "Runner" on the ground
With the help of mecanum wheels car chassis, robotic arm is not longer fixed on your desktop but moves around every corners. The power generated by 8V encoder geared motors gets ArmPi Pro through the rough route. Equipped with mecanum wheel, it can move in all directions to avoid the obstacle at will. In the meantime, transporting and tracking becomes two new execution actions.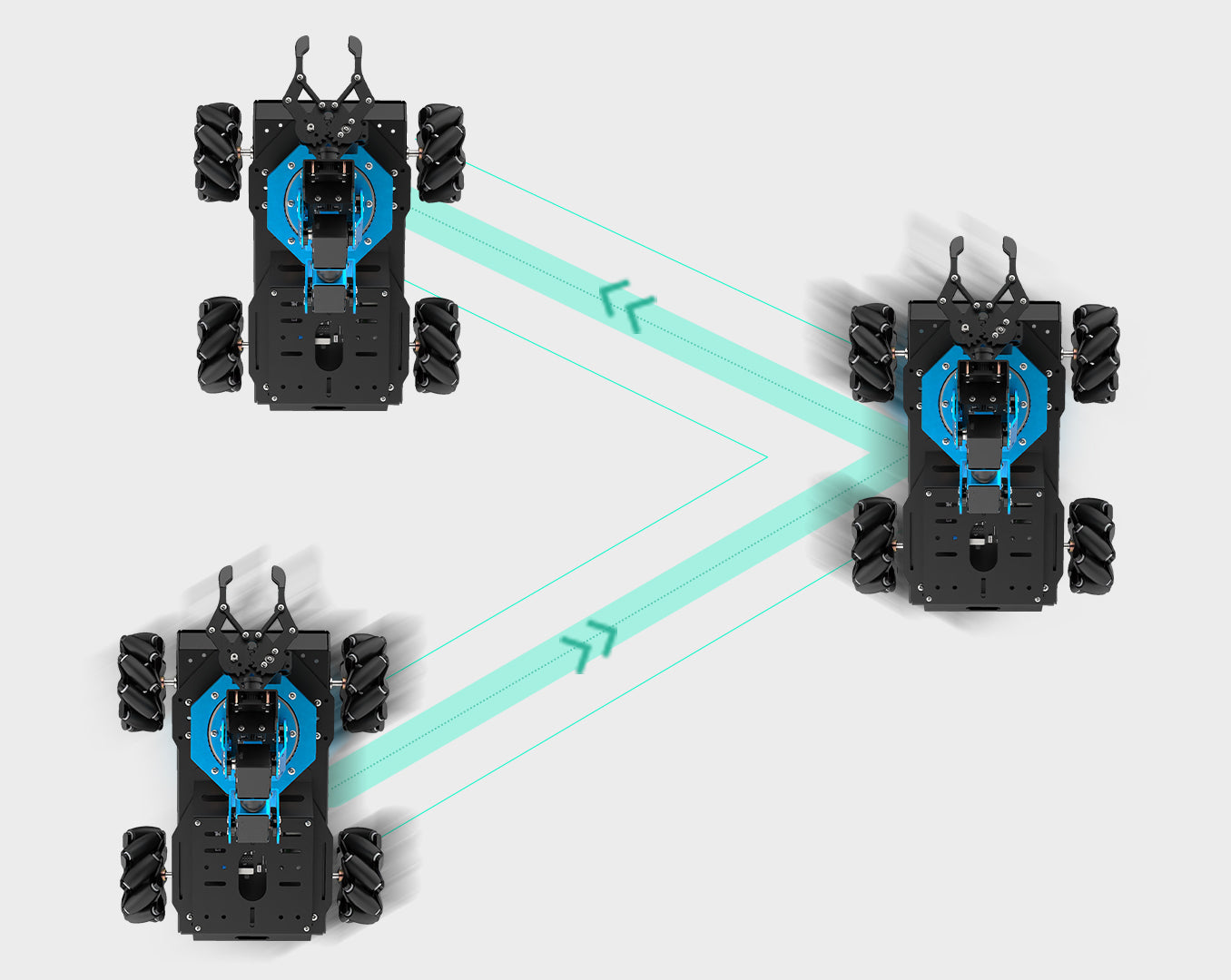 Nothing Escapes from "Eagle Eye"
120 degree HD wide-angle camera ending in robotic arm, you can control and observe the whole process when carrying out the task. Not limited to a fixed position, it can help robotic arm accurately to grip target everywhere.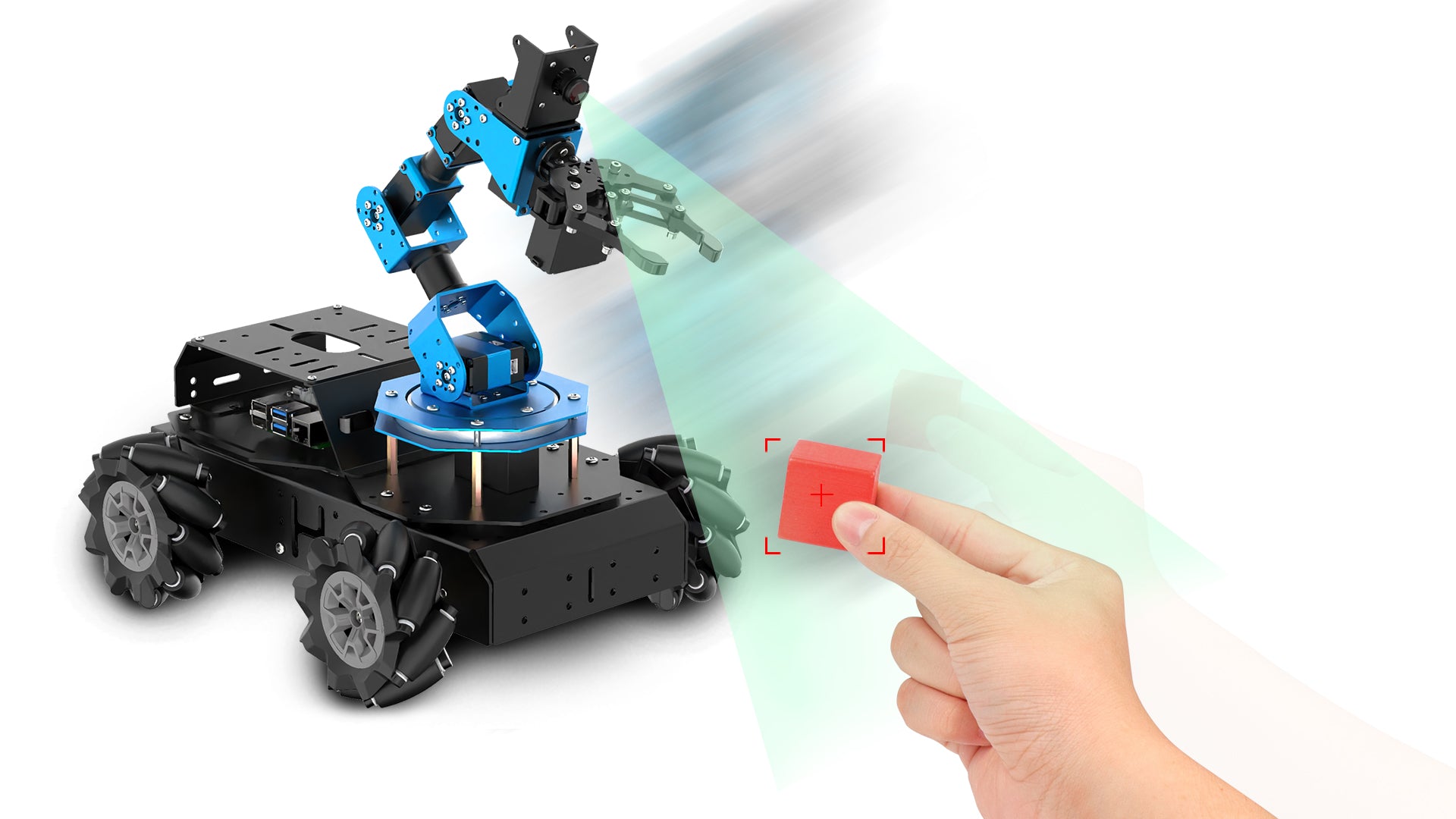 "Muscular Arm" at Your Service
Have you ever thought that your robot would be a good assistant?
Depending on different stretching postures, the grab weight of robotic arm is between 500g and 1500g. After giving command, it can grab and transport stuffs to you effortlessly. The upgrade contributes to flexible movement and makes ROS and moveIt learning more interesting through different AI vision games.