Raspberry Pi on Wheels: Building Your First Robot Car
TurboPi is an entry-level AI vision robot car. It is powered by Raspberry Pi and loaded with various sensors, camera. Learn about how this robot car use them to perceive the environment and execute commands or tasks given to it.
What's Inside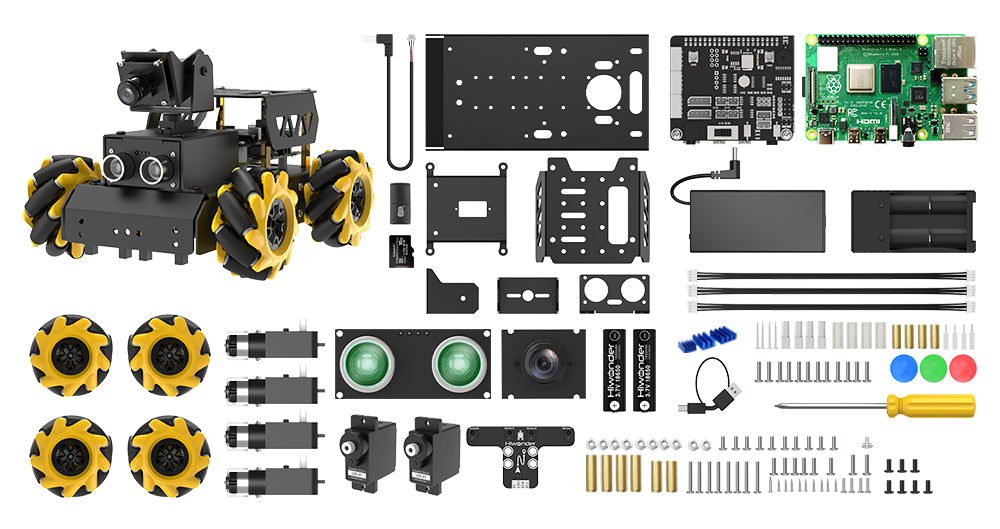 Simple and fast assembly. Video and pictures of step-by-step assembly are provided to help you attach these components to TurboPi.
Mecanum Wheels
TurboPi adopts four-Mecanum wheel configuration allowing it to maneuver around, which has vast advantages over a conventional design in terms of mobility in jam-packed space. It is capable of diagonal and straight movement, drifting, turning. Even if it encounters obstacles along the way, it can easily get out of trouble with flexible wheels.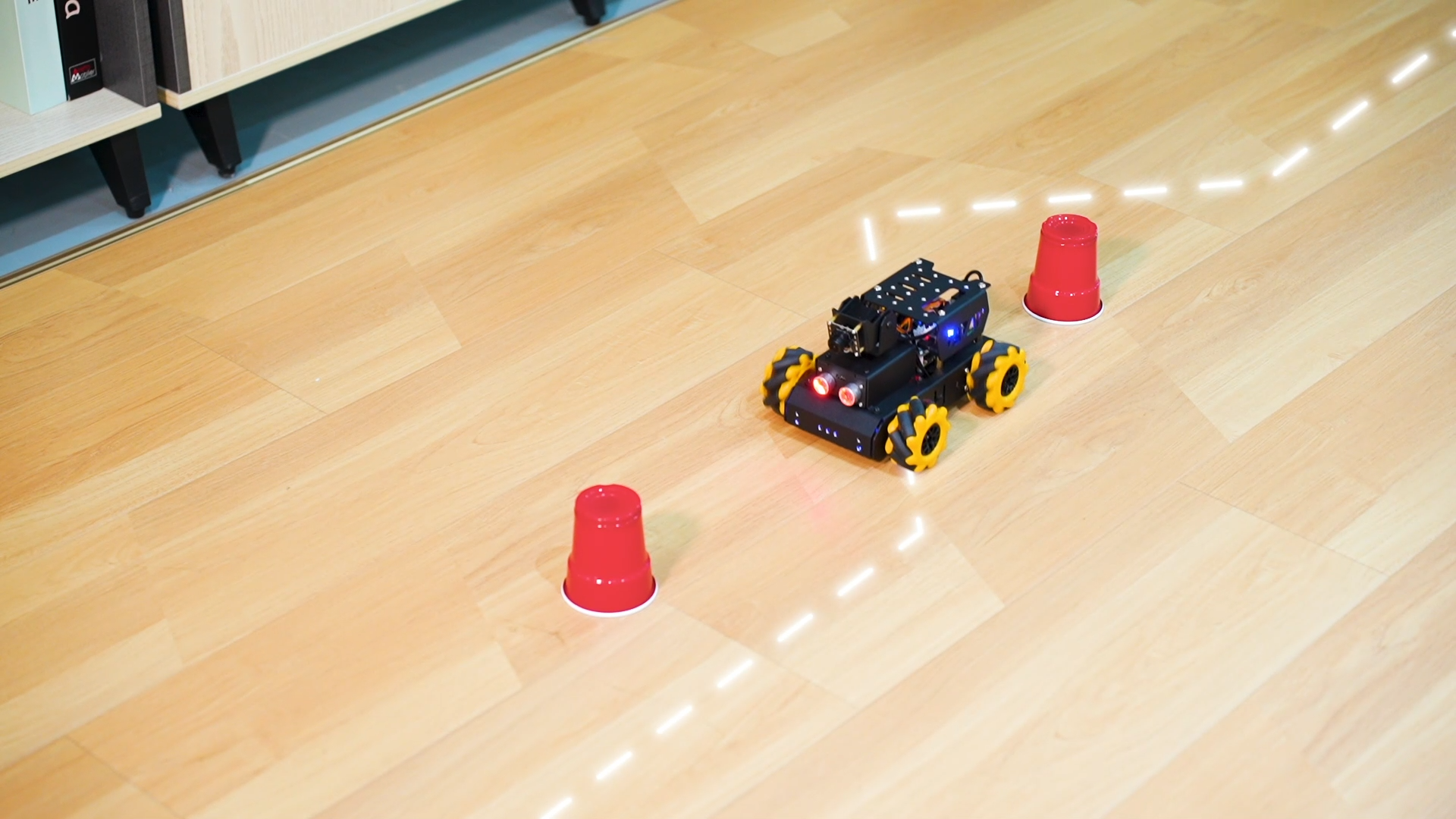 2DOF HD Wide-angle Camera
Camera with 480P resolution is mounted on a 2DOF pan tilt attributing to wide rotation angle range. It is able to extract information from camera data to understand its environment working with OpenCV (Open Source Computer Vision Library). Guided by vision, TurboPi can implement more advanced tasks.


Face tracking
Object recognition and tracking
Line following
QR code recognition
Gesture Recognition

Furthermore, camera can transmit HD image to the app so that you can manipulate it from first person view.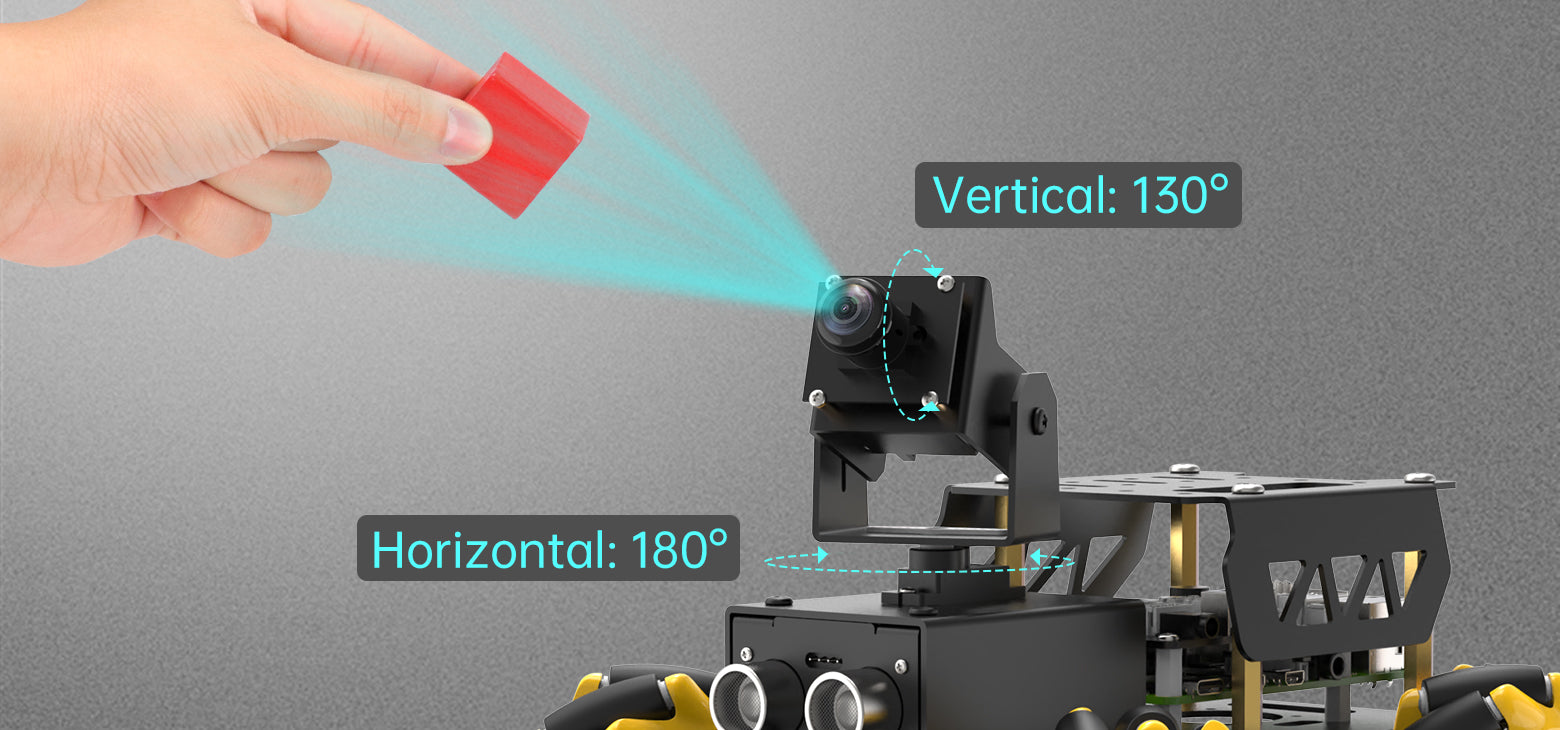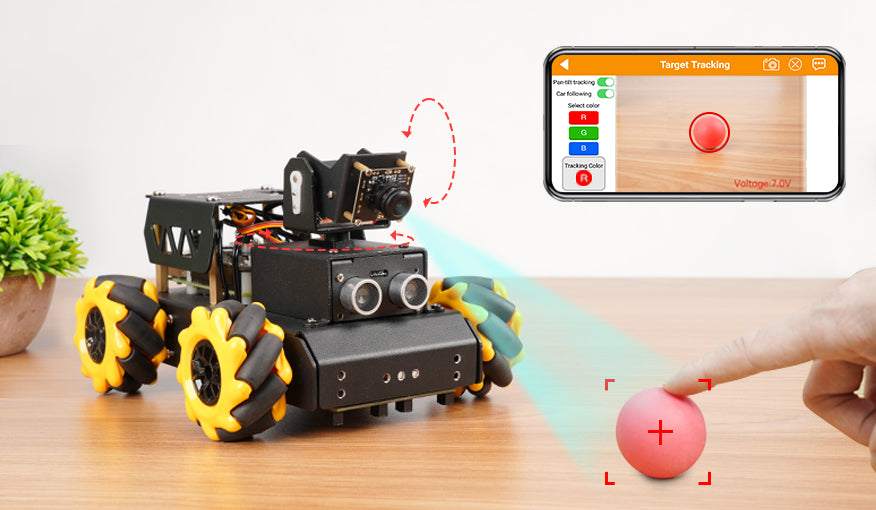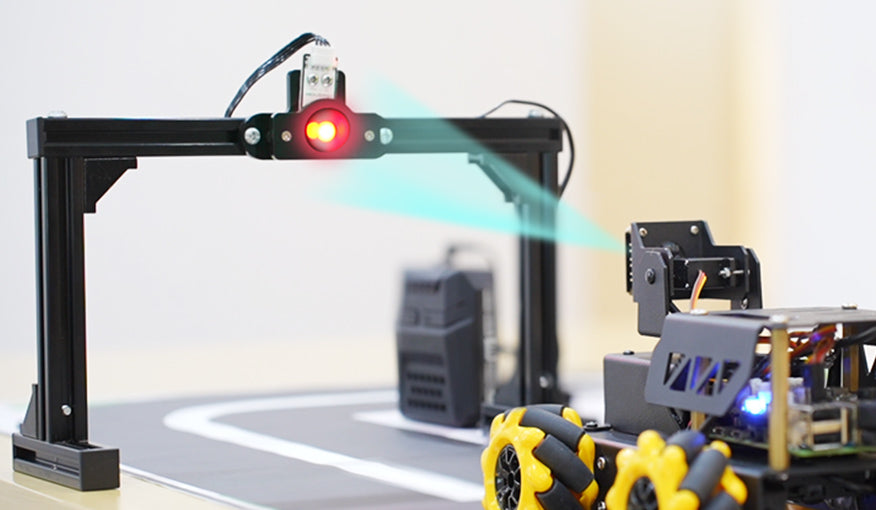 Line Follower and Glowy Ultrasonic Sensor
Line follower comes with 4 probes which enables TurboPi to trace line in high sensitivity and efficiency. Autonomous driving robotic platform can be created combining line follower and camera.

Glowy ultrasonic sensor has two probes used to transmit and receive ultrasonic respectively. With it, TurboPi ranges the distance from the obstacle so as to decide whether to keep going or turn.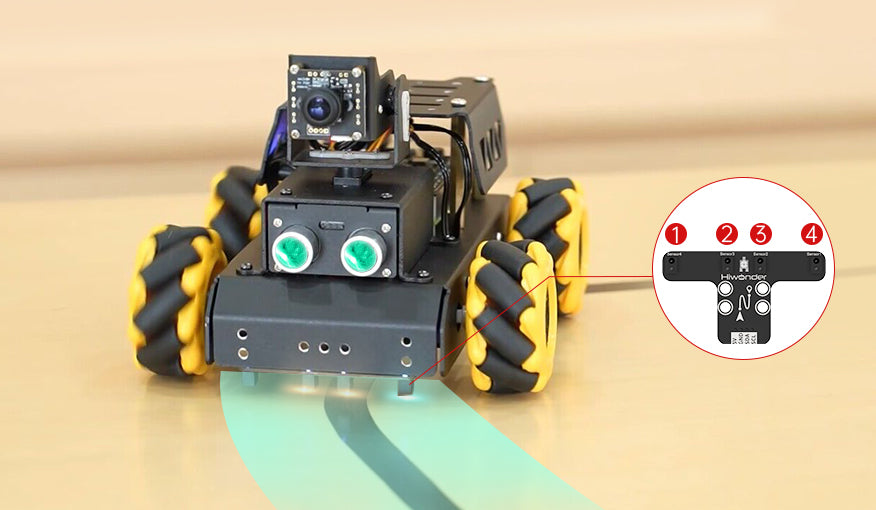 Raspberry Pi Board + Raspberry Pi Expansion Board
TurboPi's control system is composed of Raspberry Pi board and Raspberry Pi expansion board. Raspberry Pi 4B provides it with powerful processing power, which is optional. If you have Raspberry Pi, you can use it on TurboPi to explore the fun of Raspberry Pi, programming and robotics.

Raspberry Pi expansion board makes TurboPi expandable. Variety of senors and modules can be added to further develop TurboPi's capabilities.