How the Mini Intelligent Transportation System Works?
AI self-driving car is the trend of our times. With the ever-accelerating technology advancement, artificial intelligent is reaching into a wide range of our real-world. Therefore, our company devotes to research mini AI autonomous driving car kit for kids to dip their toes into AI world.
Through simple graphical programming, this kit teaches the basic logic of self-driving car. For example, why the self-driving car can navigate and recognize route, traffic light and road sign automatically? These questions can be easily understood after "playing" the programming games developed by this kit.
What is the working principle of this mini AI self-driving demonstration kit?
Based on artificial intelligent technology, through simulating the real traffic scenarios, we combine AiNova robot and some simple tools to learn self-driving technology more intuitively and deeply.
AiNova robot
Map, traffic light and road sign tools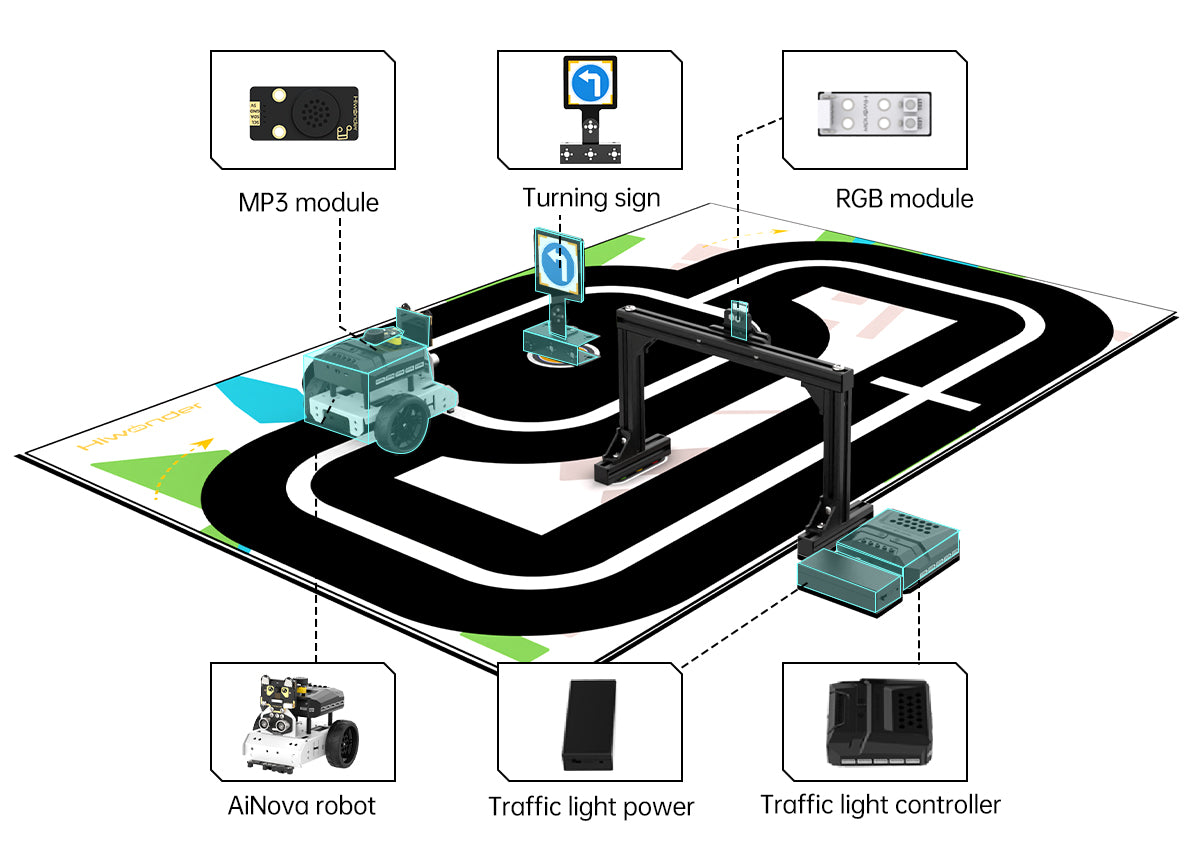 AiNova is integrated with WonderCam vision module is available for AI games such as vision line follow. This programmable education kit consists of AiNova robot and simple tools to simulate different traffic situations and carry out intelligent self-driving demonstration.
The advantage of mini AI autonomous driving kit.
Equipped with WonderCam AI Vision and MP3 Modules
AiNova robot can identify traffic lights, road signs and drive autonomously. After the objects are recognized by WonderCam, AiNova will broadcast the recognition result through MP3 module.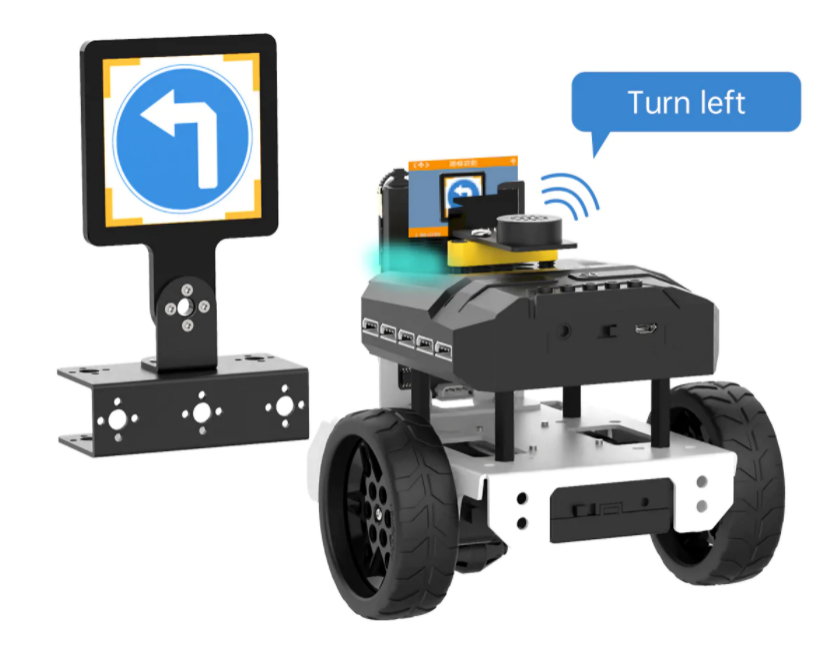 Support Scratch Graphical Programming
Graphical programming learning is completely tailored for beginner. Kids and students can easily understand how this process is realized and the program logic through graphical programming blocks.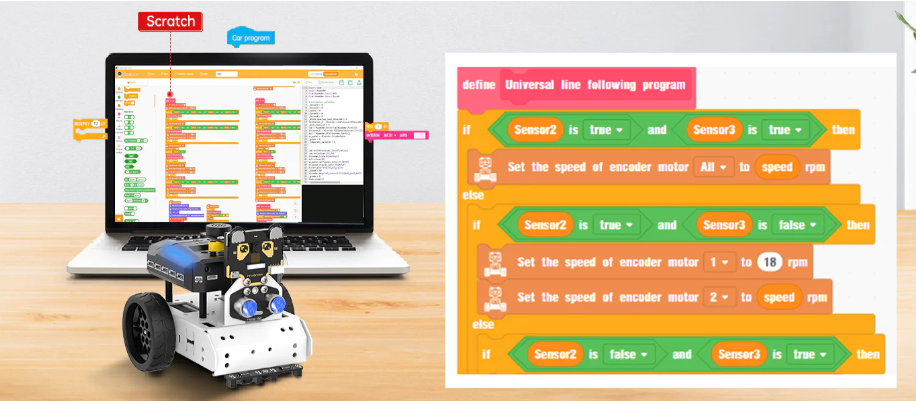 Easy-to-assemble scenario kit
There is no complicated operation steps to experience. Based on the detailed tutorial, everyone can assemble traffic scenario with ease!
Why not let your kids explore a unknown field in a fun way to arouse their curiosity and interest? Mini Intelligent Transportation System.