Athlete Robot on the Race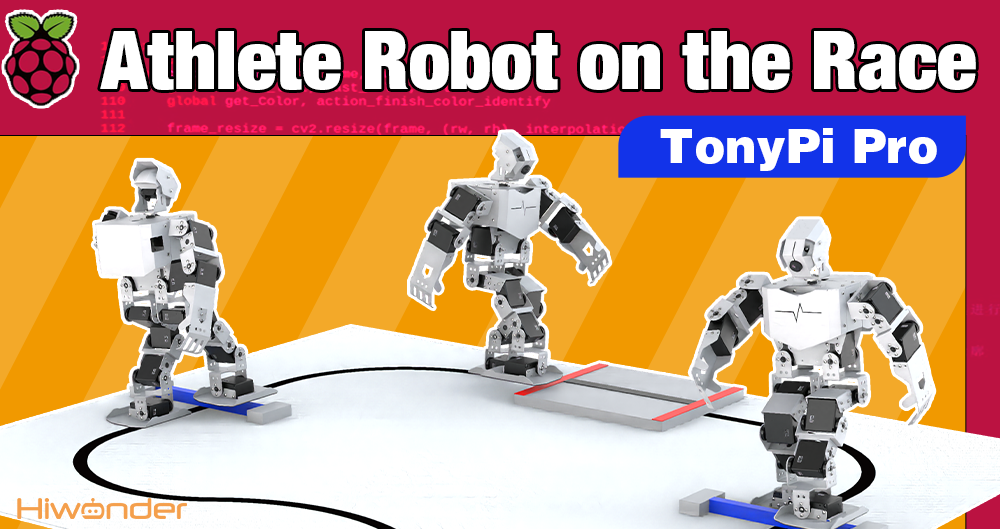 What magic on earth makes TonyPi Pro creep into the sporting world? This blog is going to unveil those secrets for you.
Through adjusting its gait and action, TonyPi Pro is able to balance on map to carry out smooth movement. With the combination of a big breakthrough technology upon upgraded gait algorithm and smart AI vision detection, TonyPi Pro becomes an outstanding athlete in this athletics performance. This show is definitely a sight for sore eyes!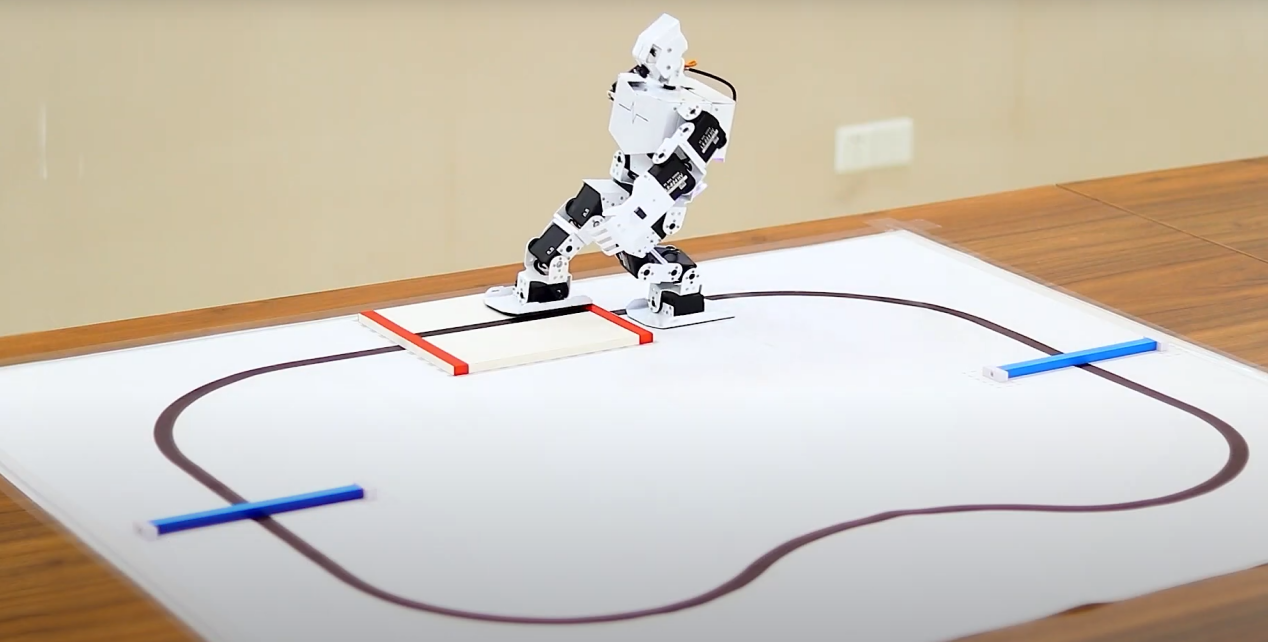 Targeting the Black Track
Based on feedback from the calculated black track position, TonyPi Pro can target and follow the black track to sprint forward accurately!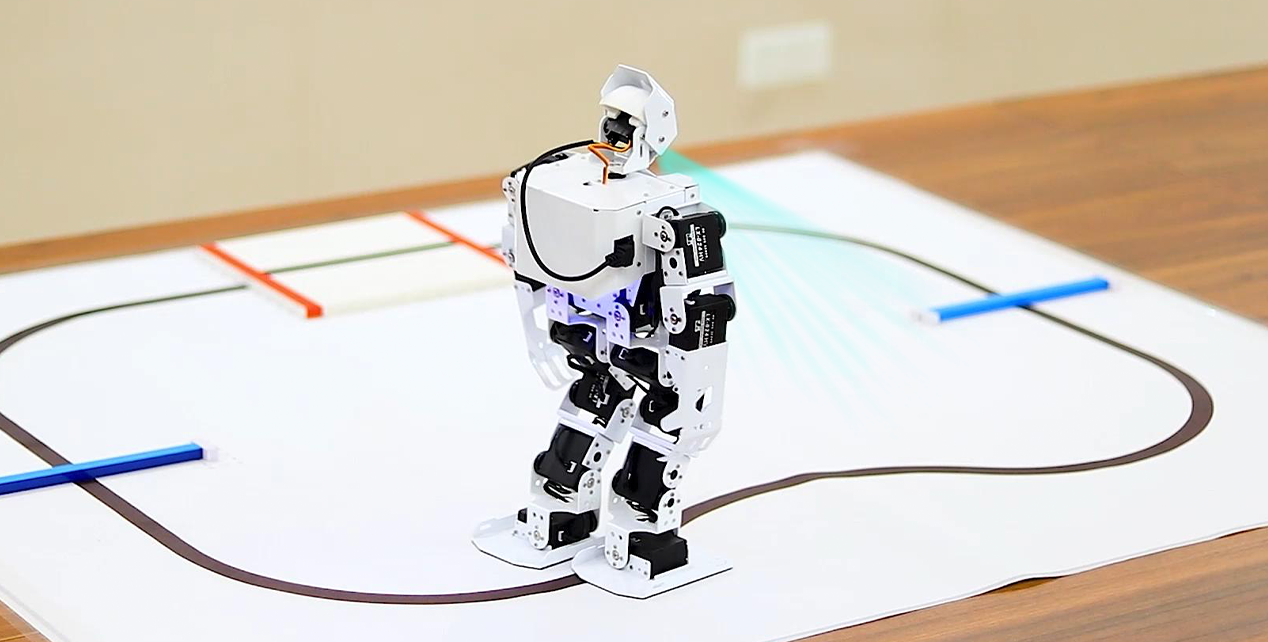 "Flying" Over the Hurdle
Through recognizing the position of hurdle, TonyPi Pro will adjust its direction towards the hurdle. When the blue line overlaps the recognized line in transmitted image, TonyPi Pro will "fly" over the hurdle smoothly.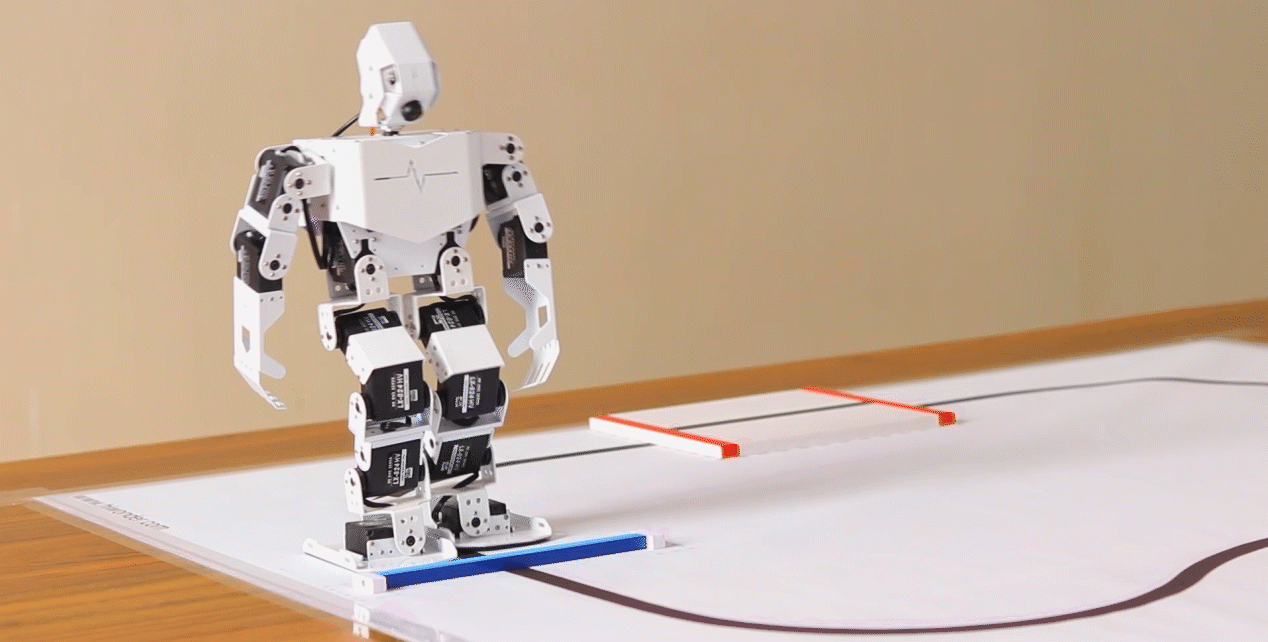 Airily Negotiate Stairs
After recognizing the red line of the front step, TonyPi Pro is ready to jump on it. Marching along the black line on the step, it is poised for to be No.1.