A Newcomer Joins ESP32 Robot Family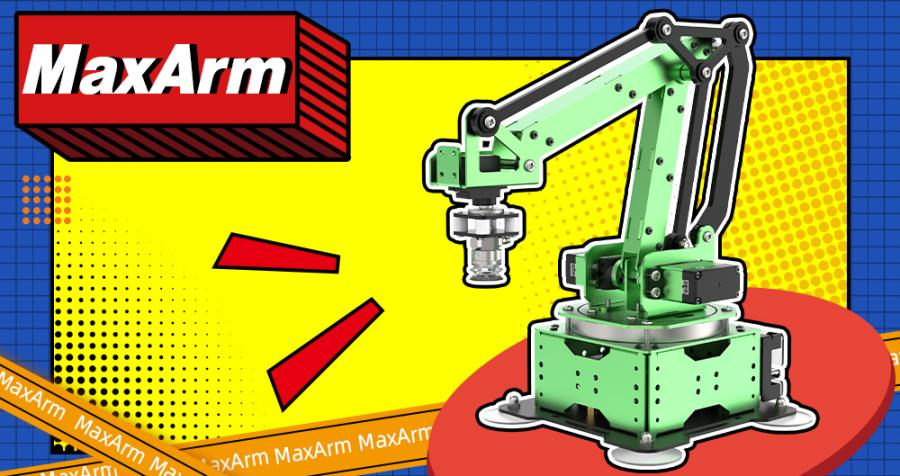 A latest released open source robot arm based on ESP32 is coming! Up to four versions, MaxArm is ready for meeting your any learning demands and applying in various scenarios. It definitely will be a good-looking, lower budget and satisfied robotic arm for beginners.
Armed with Different Modules
MaxArm itself can be controlled to realize sucking and transporting functions by inverse kinematics. However, armed with a set of sensors and modules, it will be a smarter robot to automatically execute different tasks after recognizing its surrounding object or sound. On top of that, WonderCam AI vision module is the heaviest weapon. MaxArm is taught to complete some funny projects by one-click training. Using with fan or dot matrix module, MaxArm will give active feedback and interact with us.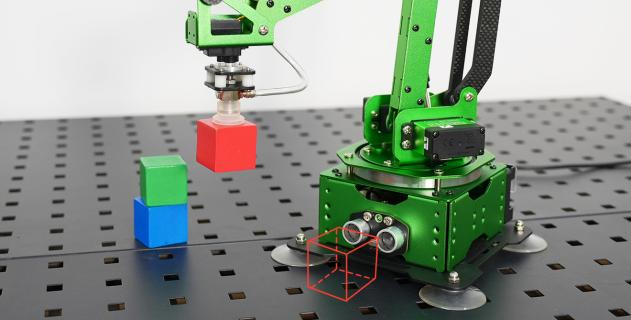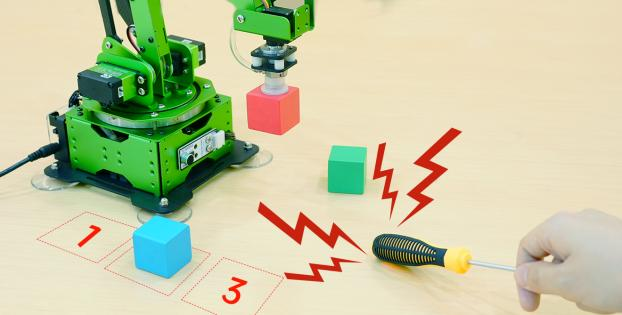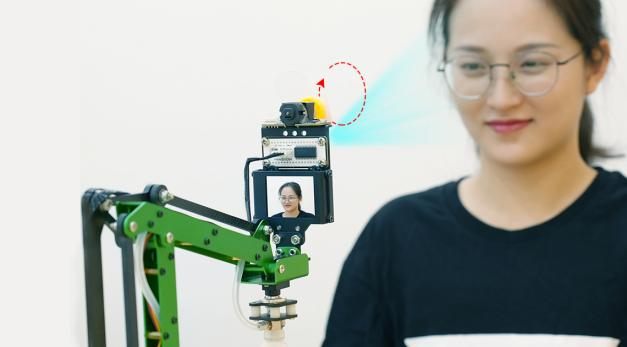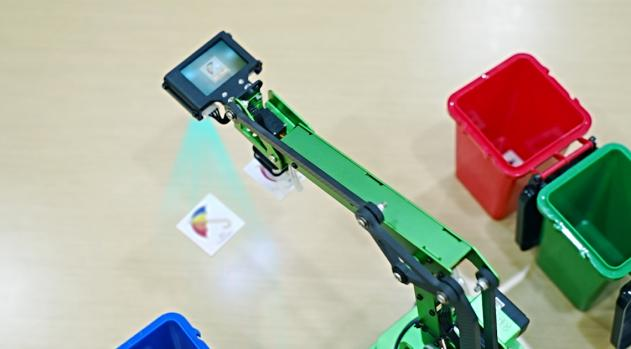 Sliding Rail Extension
Except the extended modules, sliding rail is a new application scenario for MaxArm. It readily matches with sliding rail through the reserved hole to the base. Through sliding rail, MaxArm can be controlled by remote wireless handle to pick and transport, which forms a workspace for simulating industrial manipulator.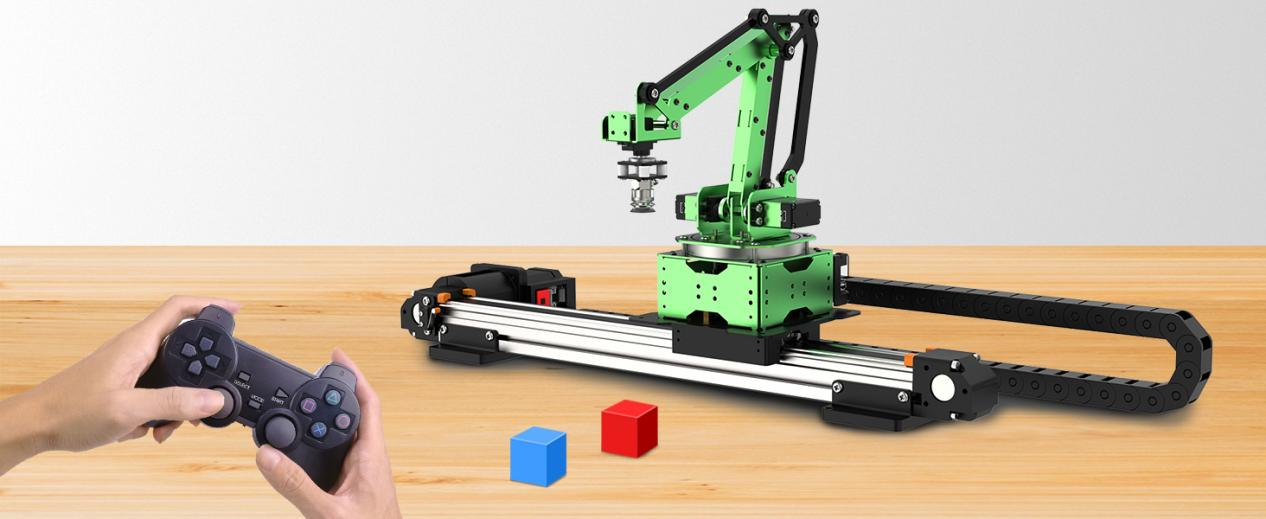 Inverse Kinematics Learning
Using linkage mechanism technology, MaxArm is accurately controlled by inverse kinematics algorithm. Do not need to edit a set of actions via MaxArm PC software for executing a specific action. You just need to directly input the corresponding parameters to precisely control the movement of end-effector in space coordinate system. In the meantime, Inverse kinematics can calculate the angle of each servo to adjust action.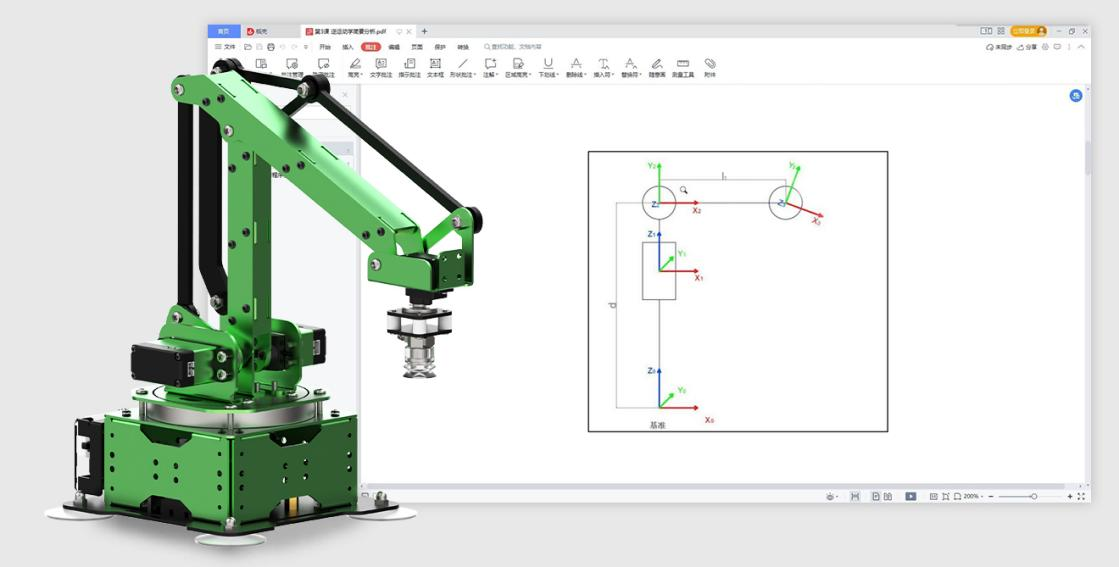 Multiple Control and Programming Methods
Not limited to a single control method, MaxArm can be controlled by APP, PC software, wireless handle or mouse. These four methods help you quickly experience MaxArm. In addition to Python and Arduino programming, MicroPython, a lean and efficient implementation of the Python, is also supported, which allows users to create simple and easy-to-understand programs. Therefore, the more you learn about MicroPython the better you become at Python.